Remember the days of jumping on the BMX to return those vids to Blockbuster? How times are a changin' with NETFLIX striding into towns across the country on the back of a white charger, literally. The age of downloads, downloads, downloads now upon us. Founded back in 1997 in Scotts Valley, California, NETFLIX is fast becoming the brave King of 'video on demand' popular movie streaming. Statistics reporting that the online giant has now amassed in excess of 83 million global subscribers in over 40 countries worldwide and categorically growing at exponential rate. NETFLIX AUSTRALIA now posting 4 x times daily its available selections of New Movie Arrivals, New TV Arrivals, Alphabetical Library and Theatrical Release Date Library.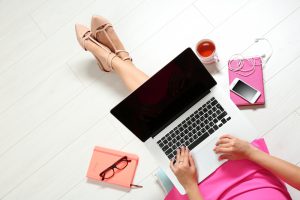 Inevitably similar to the almost total sales decline of the video cassette industry, DVD disc sales have been steadily falling as consumers discover the convenience and ease of online streaming. A drop of 7-10% in annual sales expected for the 2016 Australian winter season compared to the year previous. While in USA streaming revenues are reported to be up 22% since the 2015 season. However that is not to say the DVD industry is obsolete quite just yet. DVD rental numbers are still significant although the video on demand craze is taking a big bite of respective bottom lines. Tech-crunch market research figures reveal that in the last 10-12 months our Aussie households have ditched an estimated 800,000 DVD players, 500,000 Digital Cameras & 5 million standard model TV's. The age of downloads is changing the way we shop. Consultant Giants Price Waterhouse Coopers LLC have calculated that by 2018 video on demand streaming revenues will exceed the combined national revenues from all DVD & BLU RAY disc sales and rentals.
Proportion of Australian households upgrading 1 or more home/technology appliance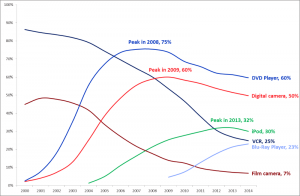 New technology is destined to replace old this we know. How rapidly exactly we can't always predict. Film and TV are not the only hot commodities whose acquisition process is shifting from retail to dot.com as consumers 'get busy' with the mouse or in some cases with the rabbit? Adult Toy Boutiques are popping up around the country offering a broad, luxury selection of For Her, For Him and For Us bedroom accessories. The latest craze in marital aids & sex toys that in the past may have involved a trip to your local Adult store dressed in baseball cap and dark glasses now just a few clicks away. Competitive prices +shipping & VAT too hot to refuse. For the latest in night time Apparel, Fetish, Essentials and Gifts & Games you can shop online to your hearts content for playwear, bridal, costume & lingerie needs. All taken care of so be sure to watch this space with interest. We got a thing going on'!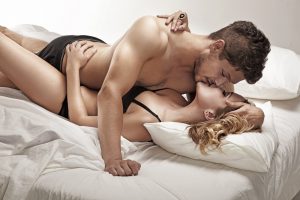 Bear in mind (and in body) that it pays to be choosy when it comes to erotic online shopping, only select items made from the highest quality materials to gain optimum results. There are too many sites operating with quite poor quality stock falsely dressed to impress so do the needful by carefully completing your due diligence.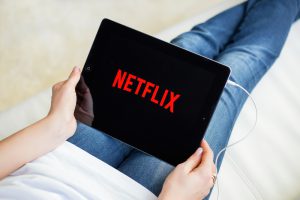 With diversity to the victor come the spoils. While commercial networks rely on ratings home runs to justify quarterly spending, NETFLIX targets smaller niche segments of the demographic pie made possible by their hugely increased consumer data at hand.  
Save