The AVN Expo in Las Vegas was spectacular and surreal to say the least. Hard Rock Hotel was all lit up and alive like never before with all the famous porn stars and industry leaders walking the red carpet for the AVN Adult Entertainment Expo and the AVN Awards.
The entire event spanned over four exciting days and ended with massive VIP parties at the end of each day. All the big names were there including Ron Jeremy, Nikki Benz, Asa Akira, Farrah Abraham, Riley Reid, Anikka Albrite and many, many more.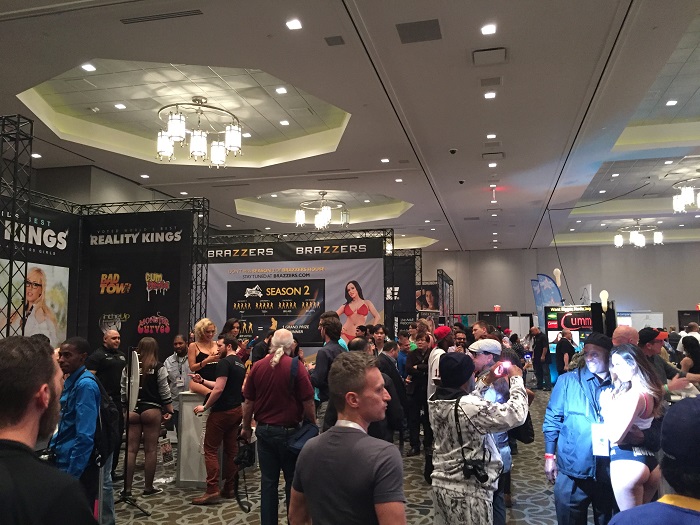 AVN Expo in Las Vegas 2016
New innovative products were all out on display and (some) were being demonstrated on the floor to on-lookers and distributors alike. New products like the vibrating pool noodles, lubricating capsules that melt in your mouth or other openings, many different types of condoms like artful condoms, different levels of ultra thin condoms, organic performance enhancer pills all made from natural ingredients, natural herbs coffee for men, hygiene cleansing and sex toy cleaning products of different proportions, soaps that come in penis shape, boob shape, vagina shape and everything in between, as well as the most realistic looking sex toys you'll ever see. Many industry leaders in sex products and new manufacturers of revolutionary products brought all their offers for distributors and end users to look at. And that is just one section of the expo.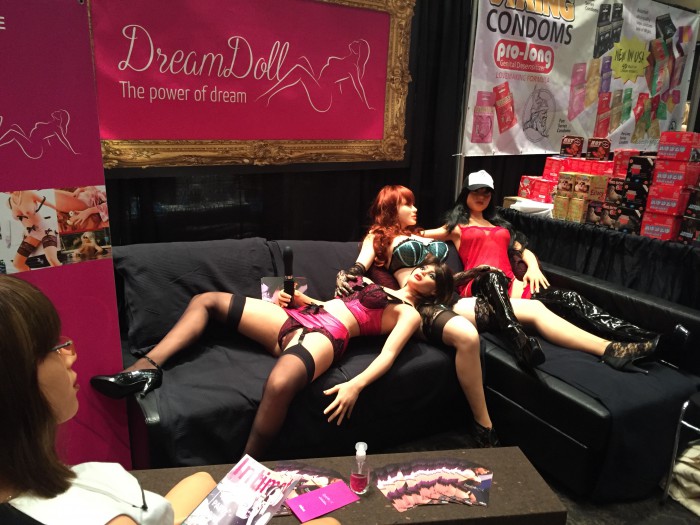 Another section was all about Meet and Greets, for fans to see, touch, interact and take photos of and with their favourite porn stars and cam girls. This side is all about the porn.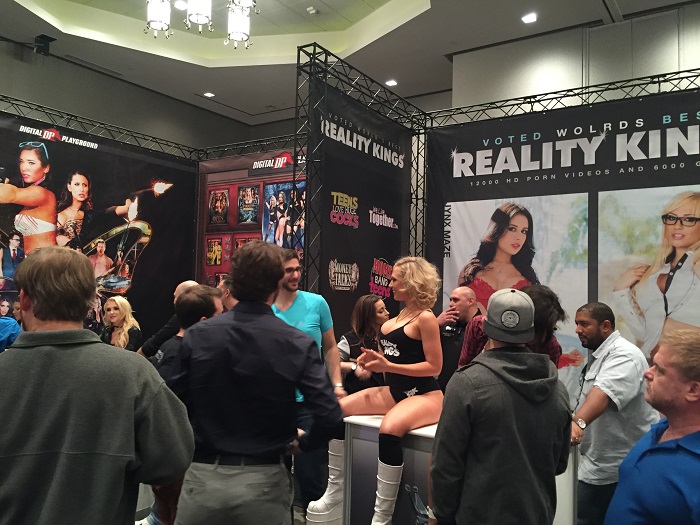 You can see everyone who's anyone owning the expo with their presence. PornHub, Brazzers, Mofos, Chaturbate, Cams.com and many more household names of the porn world were there with their famous porn stars so their fans can have a chance to meet and interact with them.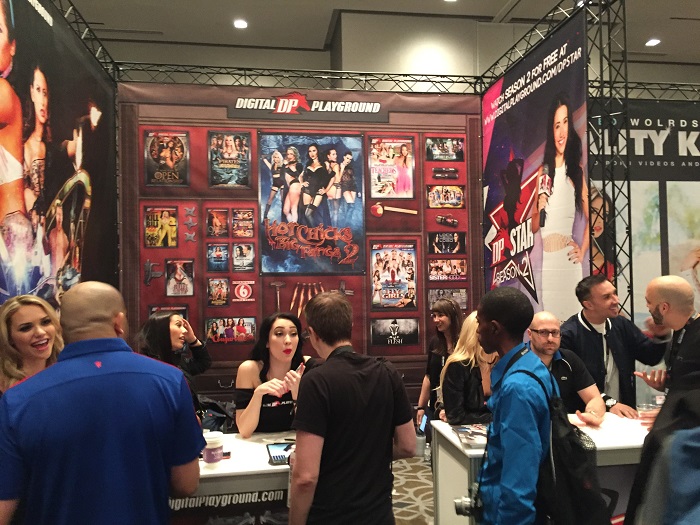 The media was there to take pictures and conduct interviews with these famous people but they just became part of the crowd with a camera phone or an actual camera.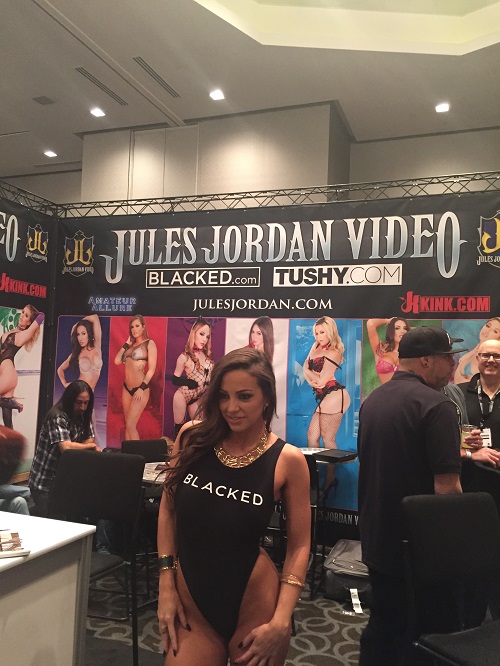 Scantily clad women on stage, dancing their routines on stage for all the event-goers to enjoy. Solo dancers were even sexier when they use props, shaking their assets and doing provocative moves, and when they come off the stage to an arm's length from the crowds. We're sure everyone was giving them a standing ovation while already stood up (if you catch my drift).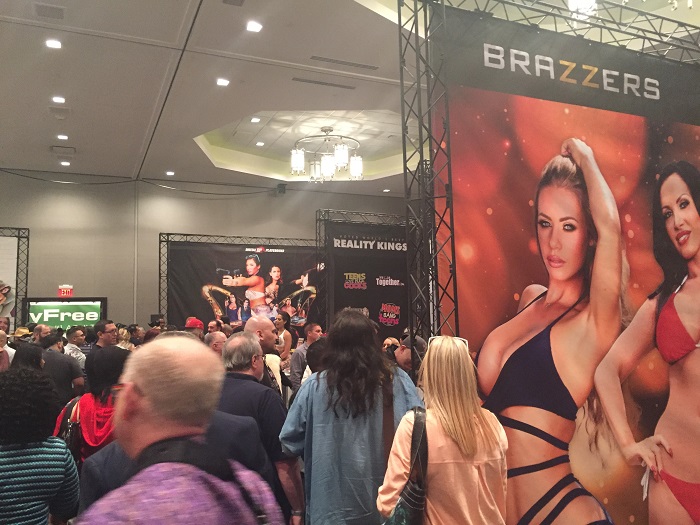 The AVN Adult Entertainment Expo went all out for everyone involved; the fans, the exhibitors, the talents and everything in between. To describe this event in one word, it was "ineffable". But of course, one must attend it or live it to really comprehend what it was like to be part of the AVN Adult Entertainment Expo.
The final day of the expo was the AVN Awards; the red carpet was laid out for all the stars and the awards show, normally referred to as the "Oscars of Porn" was really nothing like the Oscars. There were so many categories in the awards show itself that you'll have to see their website to understand what we're talking about.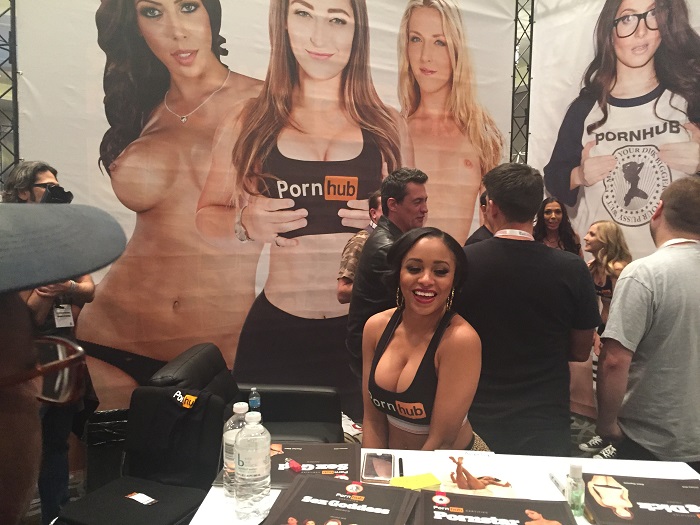 Overall, the AVN Adult Entertainment Expo truly was filled with excitement, sexy people, amazing products, and unforgettable moments that you need to experience firsthand. So when the tickets start selling for next year's expo, be sure to be first in line for it.