Before: during the period of time preceding, in front of, in preference to, or rather than. After: in the time following, an indication of something continuous, in pursuit or quest of. Before and After or in this case; the before and after photograph that gave birth to a story. When Australian writer, public speaker and founder of the Body Image Movement Taryn Brumfitt posted her 2013 "Before and After" self-styled images depicting a rather athletic before pose transform unexpectedly into something of a what you see is what you get plus-size after photo, at this point the social commentators spoke out and within weeks an international media frenzy followed as the before and after story was seen by more than 100 million online viewers worldwide and discussed in hushed tones from Sydney to LA.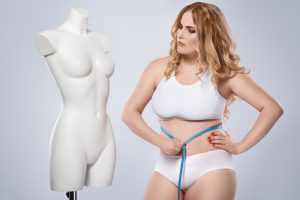 Taryn Brumfitt has since become something of an authority on the topic of body shaming travelling the world, meeting and interviewing women of all nationalities, all persuasions and all shapes and sizes while Sydney women, Sexy girls and Aussie escorts nationwide are wising up and taking notice! The talking points unsurprisingly covering attitudes toward body size and self-image through Brumfitt's interviews with UK talk show host Amanda de Cadenet, Emmy award presenter Rikki Lake, body image blogger Jess Baker and Mia Freedman, youngest ever editor of the Australian edition of widely read magazine Cosmopolitan to name but a few. Her debut film EMBRACE  is fast becoming the most successfully crowdfunded documentary in Australia to date screening at this month's Sydney Film Festival 8th-19th June across popular city cinemas. Directed by Taryn Brumfitt, classified 15+ and independently distributed by Transmission Films the divisive documentary runs for 90 minutes and is nominated for the Documentary Australia Foundation Award for Australian Documentary at this year's festival.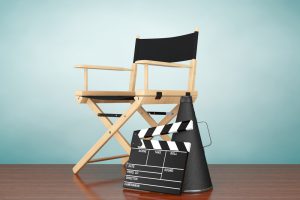 EMBRACE is being tipped as the documentary that will create global change, a feature length info-doc to unite women all across the globe in a communal love of their bodies and body shape. The official numbers: 8,909 crowdfunding backers pledging a grand total of AUD$331,000 to bring the project to reality. Director Taryn Brumfitt says to her followers and her viewers "You've all been with me through this process so this is as much your film as it is mine. I really hope that this documentary starts a conversation and a much needed change of attitudes towards our amazing bodies." Blogger Ariel Bossart replied "Sexy is not a size, every calorie is not a war and your body is not a battleground." The director says "Women everywhere are constantly being told to lose weight, to fight ageing, get rid of cellulite, I mean really, women are such amazing and dynamic creatures can we please change the conversation from this bullshit to something with just a little more substance?"
One of the original kneejerk reactions to Brumfitt's before and after post was that she was in fact promoting obesity by appearing very content with a larger plus-size figure, an idea she rejects wholeheartedly. "I am a health advocate" she comments, "I run, I lift weights, I eat healthy but I also have a cookie with my soy latte, it is called balance" she argues. "Health is physical, emotional and spiritual and so much more that's not visible or obvious to others!" Brumfitt has struck a chord with the Australian population and she is not backing down.
As SEXPO 2016 Cosplay Competition host & Australian porn star Lucie Bee was recently quoted as saying "There is no one definition of sexy!" An argument that rings true with the many fans of new film EMBRACE because Brumfitt is on a mission to convince all women to love their bodies, to stop buying into corporate messages about beauty and to change the vocabulary associated with natural feminine size & appearance. A mother of three from Adelaide, Brumfitt once admitted in a local blog post that the journey from body hater to body lover had been a difficult one. EMBRACE the documentary will intensively explore why body loathing is so commonplace and what we can do to change that reality.
According to a study last year by the Centre for the Study of Women in Television and Film, women directed only 7% of the 250 top grossing films in 2014/15. The feeling is this figure underscores a familiar problem in Hollywood, thus the Sydney Film festival has compiled a list of 10 Women Filmmakers to watch out for. The opportunity to share voice and vision is an important one. Peter Debruge, an international film critic, says of the festival's decision to showcase Women Filmmakers "The line-up clearly demonstrates an amazing diversity of subject matter and style being practiced by women storytellers today".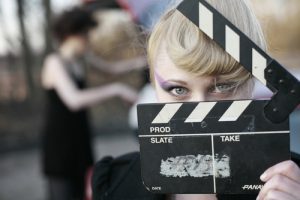 Dr. Wayne Dyer, self-help pioneer, author and motivational speaker says of the laws of attraction "You don't attract what you want, you attract what you are." He also theorizes the 7 habits of highly attractive people as 1. Sense of humor 2. Passion for life 3. Decision making ability 4. Kindness 5. Open mindedness 6. Confidence and 7. Acceptance. But it is not always easy to articulate what makes one attractive? What makes sexy girls sexy? What constitutes good looks? Some say it is in the eye of the beholder? Others say one man's meat is another man's poison? Whatever you do please just don't lose your appetite for Life's Little Pleasures. 
Save